Who is the Artistic Director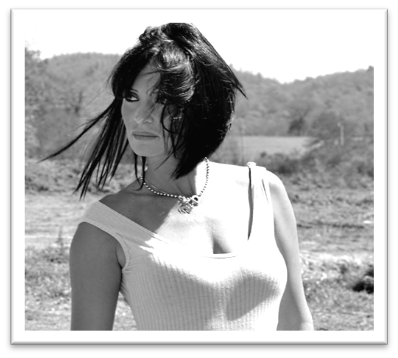 Francesca was born in Rome in 1985; from her Roman mother she resumes stubbornness and perseverance while from her father from Romagna she acquires sympathy, determination and entrepreneurship. With this qualities, Francesca changes direction in her life, moving from studies to the organization of a show agency. She began her career with on field training by organising events, castings with hostesses and models, and fashion shows and exhibitions. However, after a few years, she figured out what she really wanted to do in her life. Her purpose was to excite people by offering entertainment, fun and always something new. During one of the many events she met some street artists who re-proposed some of their shows and fell in love with what she had seen. At that time, while running her agency providing entertainemnt to her client, she also chose to bring the contemporary circus withouth animals to life. Although at the time the the stages were exclusively dedicated to discos and clubs, she realised it was time to break free. She then started to incorporate dancers of the opera house, circus artists of international fame within her theme evenings. Francesca recreated surreal settings even in contexts where such fantasies had never been seen before. Over time she came to direct and supervise large cast and productions of theatrical performances, treading important stages and collaborating with famous TV productions and nationally renowned amusement parks. In the past 10 years, Francesca Ghini has been organizing, producing and directing contemporary circus shows, recreating settings and fairy tales without the use of animals. Thanks to a strong artistic and organizational talent, Francesca adjusts each show according to the contexts in which it is proposed, from theaters and public squares, or individual circus attractions for private events, weddings, ceremonies or fashion shows, dinners, shows or night clubs.
Entertainment
Francesca is able to adapt the most popular shows to any circumstance, thanks to a vast choice of acrobatic artists to be included within each show. All the characters, from the corps de ballet to the waders and acrobats, interact with each other and with the public giving life to a show of Contemporary Circus with a high visual impact!
Luminous acrobatic installations
Francesca chooses dreamlike and surprising costumes and characters, magically adapting to the chosen context, the location and the audience.
Theatrika themed entertainment
Francesca has been collaborating for years with well known sponsors. Among the famous brands that Francesca Ghini has been collaborating with, there are Egeria Acqua Santa di Roma, Bricofer, Tormax and many local sponsors. In 2017 she produced and directed a contemporary theater-circus show "
Alla Luna
". The performance was carried out at the Atlantico Live in Rome and the response from the audience was excellent. For this show Francesca managed the artistic direction, the selection of clothes, music and costumes. For this occasion, among the sponsors there were radios and the local public transportation company ATAC. In 2015 she produced and directed a contemporary theater-circus show called "
Dream Me Find Me Love Me
" For the show Francesca managed the artistic direction and direction, choosing clothes, music and costumes and created partnerships with many brands and collaborations for the sale of tickets with Atac and various local radios, including Radio Globo, managing all merchandise exchanges. The production was carried out at
Atlantico Live in Rome
and the same show was also re-proposed for INPS at the
Orione Theater in Rome
. ... is not over yet!
The fight against leukemia and blood donationsns
Thanks to the creativity of the artistic director Francesca Ghini, Circo Bianco has been transmitting emotions for years thru the recration of magical atmosphere. Due to her battle with leukemia, Francesca realised how important blood donations really are: "
Rather than seeing young people always on social media, it would be nice to get them engaged more on social responabilities level. Donating blood to save lives should be an acto of love to be taught to new generations
". A few months ago this serious blood disease received the italian media attention due to the loss of Michele Merlo, the former competitor of X-Factor and Amici, at only 28 years of age.
From the hospital, Francesca has never stopped launching appeals in favor of blood donations. Several newspapers and local TVs such as
Canale Dieci
, Il
Corriere dello Sport
, (even the Lazio footbal players) recorded dedicated videos and articles to raise awareness.
Roma Today
Even during her hospitalization, Francesca continued to manage Circo Bianco shows, thanks to the continuous and tremendous support form her team and friends. Giulia Galloni, Francesca's right arm, the corehographer Ilaria Leone and Francesca's assistant director Paolo D'Isanto, and friends have been collaborating for years. Together, they share the love for art and the common project of the Circo Bianco: provide emotions and get excited toether. Once again, with love, perseverance and stubborness, they will stage
Digital Circus in Wonderland on December the 4th and the 5th at Cinecitta' World in Rome.
.Francesca's decision to stage the show during this delicate moment is also to give voice to the importance of blood donations. So all that remains is to say "
Donate!
"
Further info: it is possible to donate blood at the Transfusion Center of the Sant'Eugenio Hospital in Piazzale dell'Umanesimo 10 (First floor of building A) every day (including holidays) from 8.00am to 11.30am.
For more information contact 06.5100.2456.